Smith Proxy
Price: $150-$170
Frame size: Medium
Number of lenses: 1 (spherical)
What we like: Great optics and ventilation at a solid price.
What we don't: Many competitors include two lenses.
See the Smith Proxy
Despite having a pretty comprehensive snow goggle collection, Smith filled a small gap in their lineup with the new-for-2022 Proxy. This goggle slides in under the popular Skyline with its framed look, spherical lens shape, and medium fit, and at $150, it really stood out during testing as providing a lot of bang for your buck. As long as the slightly lower-profile shape and single lens aren't deterrents for you, the Proxy hits a real sweet spot in the resort market by combining high-end optics, comfort, and field of vision at a reasonable cost. Below we break down our experiences with the Proxy. To see how it stacks up to the competition, see our article on the best ski goggles.
 
---
Table of Contents
---

Field of Vision
From my very first run with Smith's Proxy Goggle, it was clear the design punches above its price tag in all-around performance. Worn back-to-back with far more expensive options—including Smith's own I/O Mag and Oakley's Fall Line XM—the Proxy's field of vision matches or beats most of the medium-sized competition. Its spherical lens and low-profile shape fully avoid the tunnel-like feel of many cheaper models, and you get fantastic visibility both side to side and looking directly down. All told, it's a confidence-inspiring setup that excels across a wide range of conditions both on and off trail. In fact, to beat the Proxy purely in terms of field of vision, you'd need to seriously up your budget for a model like Smith's 4D Mag ($300-$350) or opt for a much larger frame like Oakley's bulkier Flight Deck.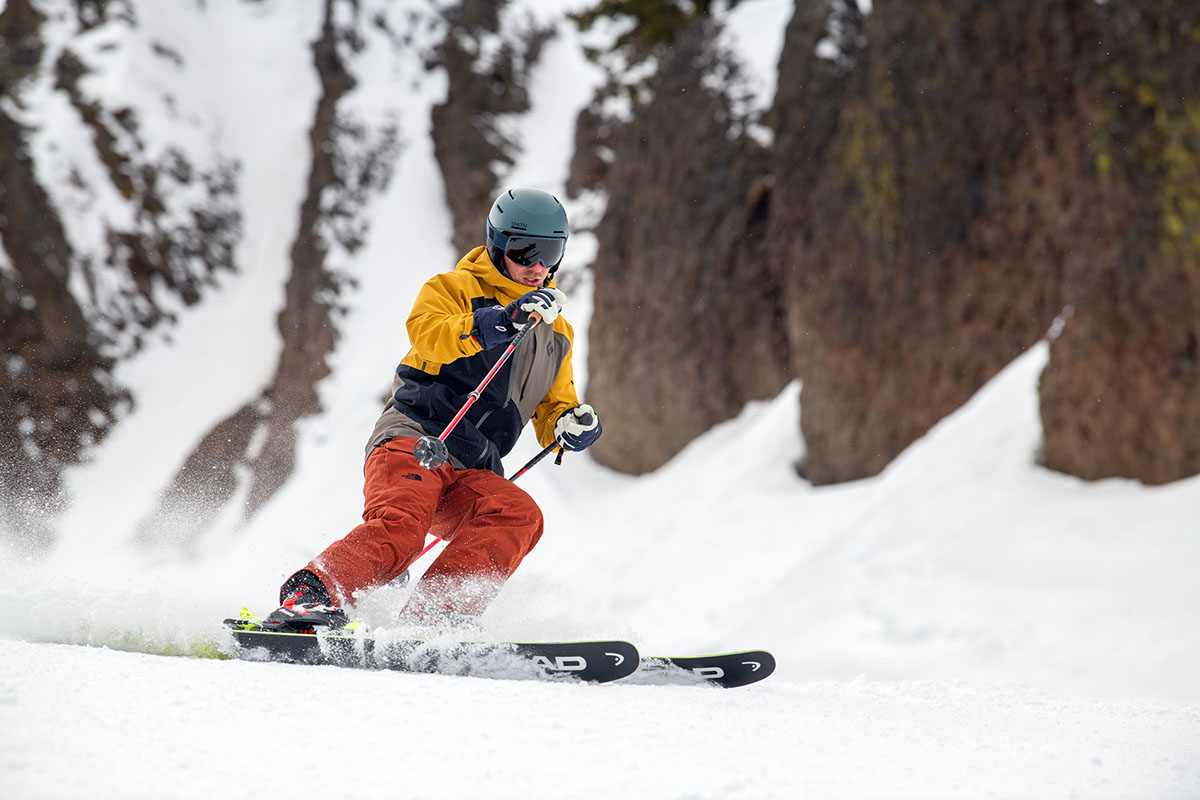 Clarity and Optical Quality
Unlike many mid-range and high-end ski goggles, the Smith Proxy only includes a single lens for your $150 (or $170 should you opt for one of the photochromic variations). The good news, however, is that you have a total of seven lens tint options, and they're all ChromaPop designs, which have impressed us across the board with their optical quality. The lens tech does a really great job giving an HD-like view of your surroundings, highlighting small bumps even in challenging conditions (although don't expect any miracles in a whiteout).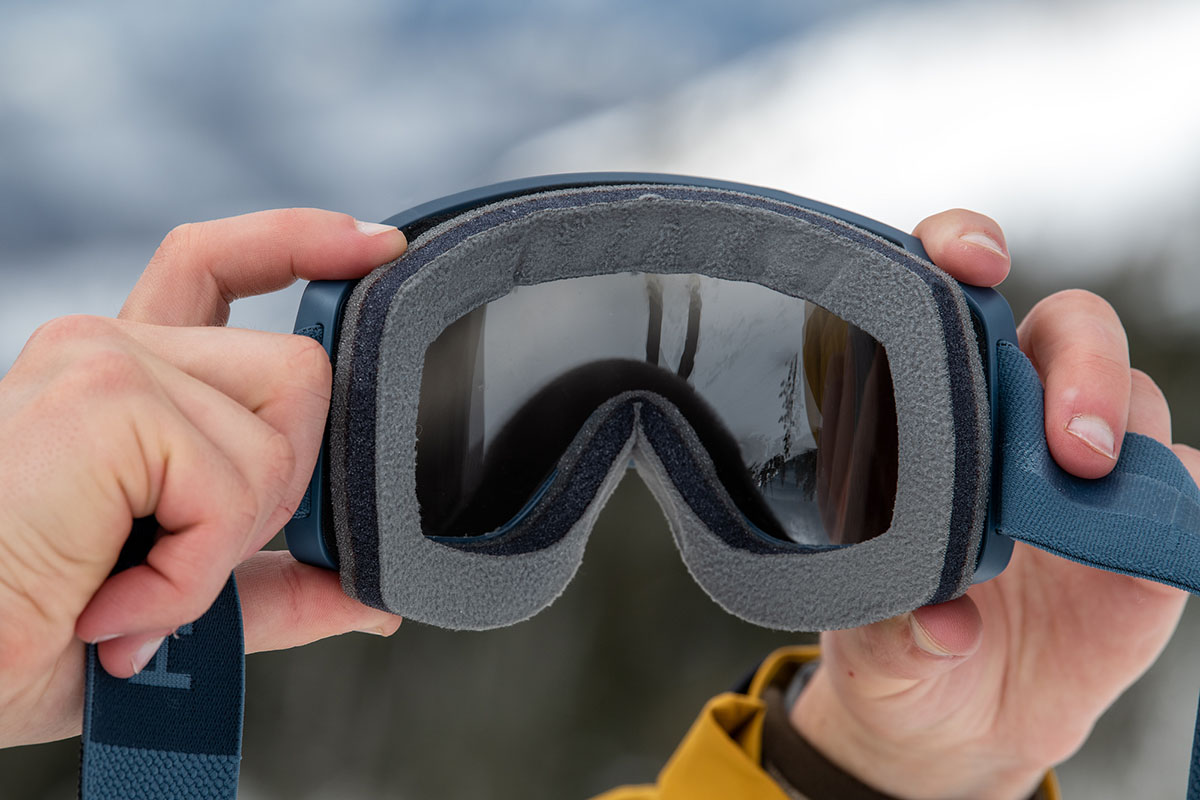 Based on availability, I tested the Proxy with Smith's ChromaPop Sun Black lens, which is one of the more limiting designs due to its 12 percent VLT, or visible light transmission (this means it blocks most light getting through). As expected, the lens excelled on bright days but came with clear limitations during storms or when things got darker as I dipped into dense trees. As such, I'd recommend that skiers in regions that get a fair number of cloudy days stick to the more well-rounded Storm Rose Flash (50% VLT). And if your local conditions are brighter, the Everyday Green Mirror (23% VLT) and Everyday Red Mirror (25%) are proven performers. All in all, the takeaway here is if you nail your lens choice—aim for season-long versatility—you'll be in great shape with the Proxy.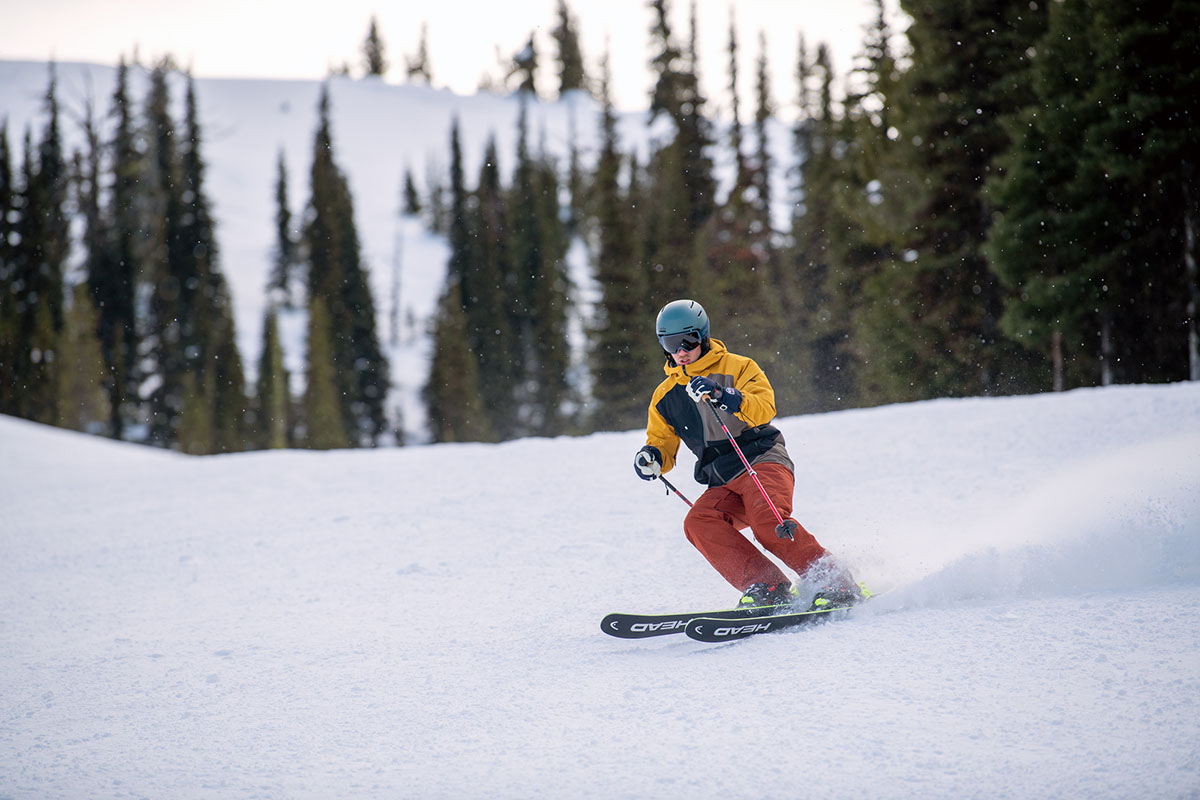 Lens-Change System
One area where Smith clearly opted to save was the lens-change system. Not only does the Proxy come with just one lens, but should you want to swap it out, you'll need to resort to the old-school tear-away technique. Separating the lens from the frame takes a little force and inevitably leaves smudges all over, and reconnecting requires a fair amount of precision to get the top and bottom portions (including around the nose) lined up. As such, it's not something you'll want to do on a chairlift or out in the elements. If you prioritize quickness, it might be worth upgrading to one of Smith's "Mag" models with their magnetic interchange system or Anon's twist-based M4 Toric MFI, although those models cost considerably more. Realistically, if you only need to make the swap on occasion if an old lens gets scratched up, the Proxy's design is totally manageable with some patience.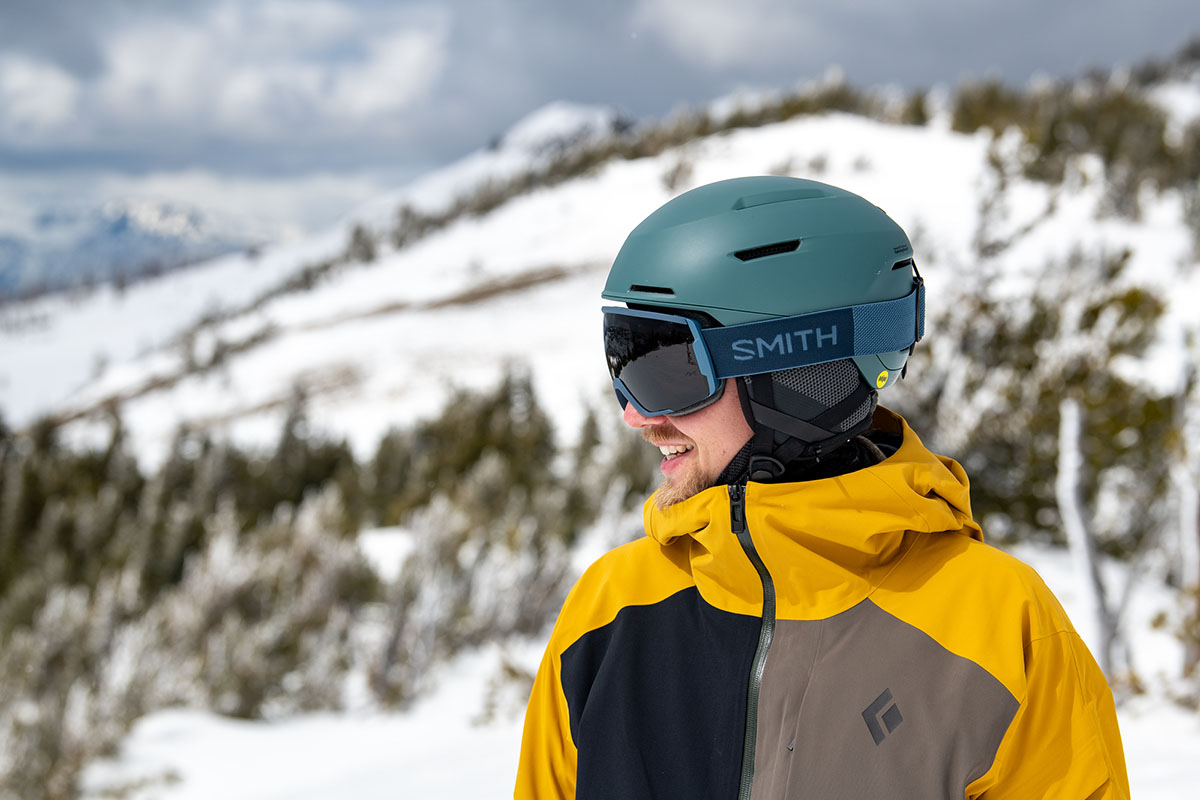 Ventilation and Fog Resistance
Like most Smith goggles we've reviewed, fog resistance was a strong suit of the Proxy. The inside of the lens features their Fog-X treatment, which reduces moisture buildup by absorbing it into the inner lens (unlike a standard coating that deteriorates over time as you wipe it). Combined with a fairly complete venting design—the openings at the top are particularly generous—and moisture-wicking foam against your face, the goggle performed extremely well overall. And this held true even when wearing a mask and closing the vents on my Smith Altus MIPS helmet on windy and colder days. Other than some brief fogging while on sidecountry hikes, which diminished as soon as I stopped and cooled down, I have no issues at all to report.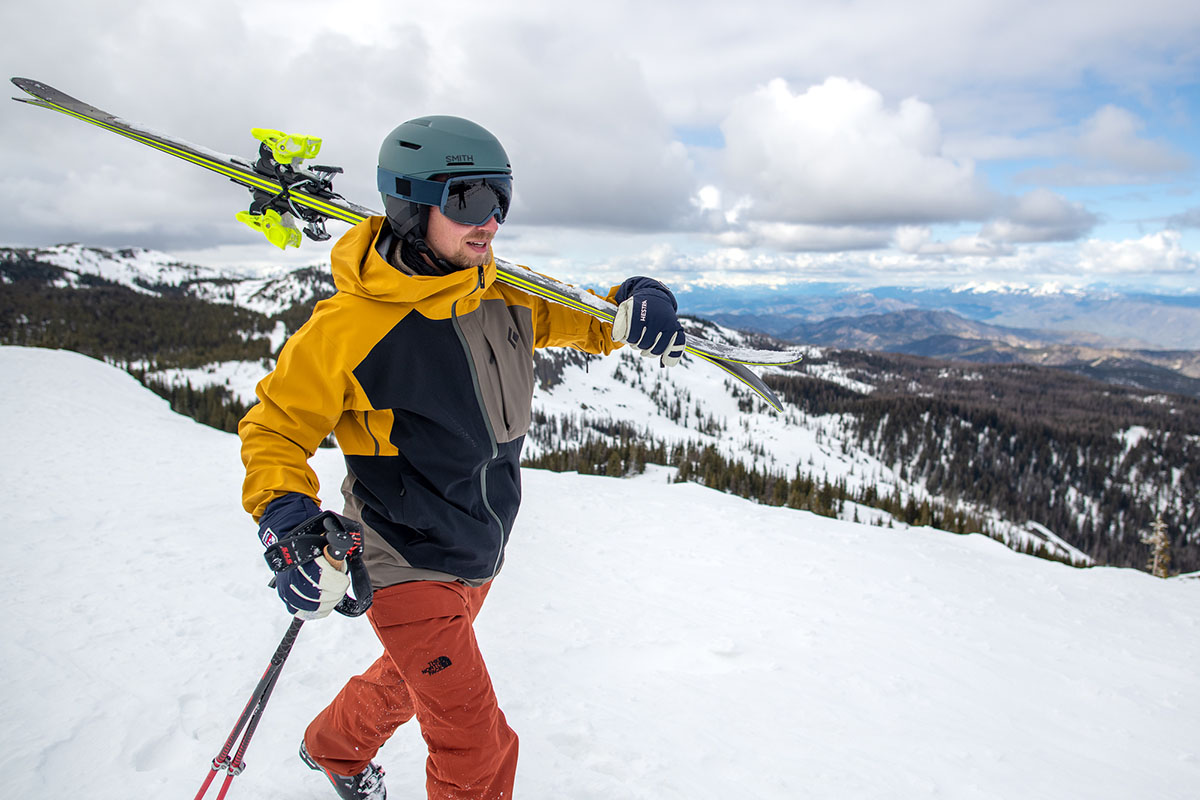 Fit and Comfort
I typically fit a medium or medium-large frame well, and the Smith Proxy proved to be a great match for me. I would put its size squarely in the medium category, so it should work well with those with average to slightly smaller faces. It's a step down size-wise from the I/O Mag, especially at the sides, but this was only noticeable when wearing them back to back. And from a comfort perspective, the Proxy is a winner with soft, three-layer foam that wicks moisture well and enough flex in the frame to mold nicely to your face. Even after wearing it during full days on the hill, I had zero complaints.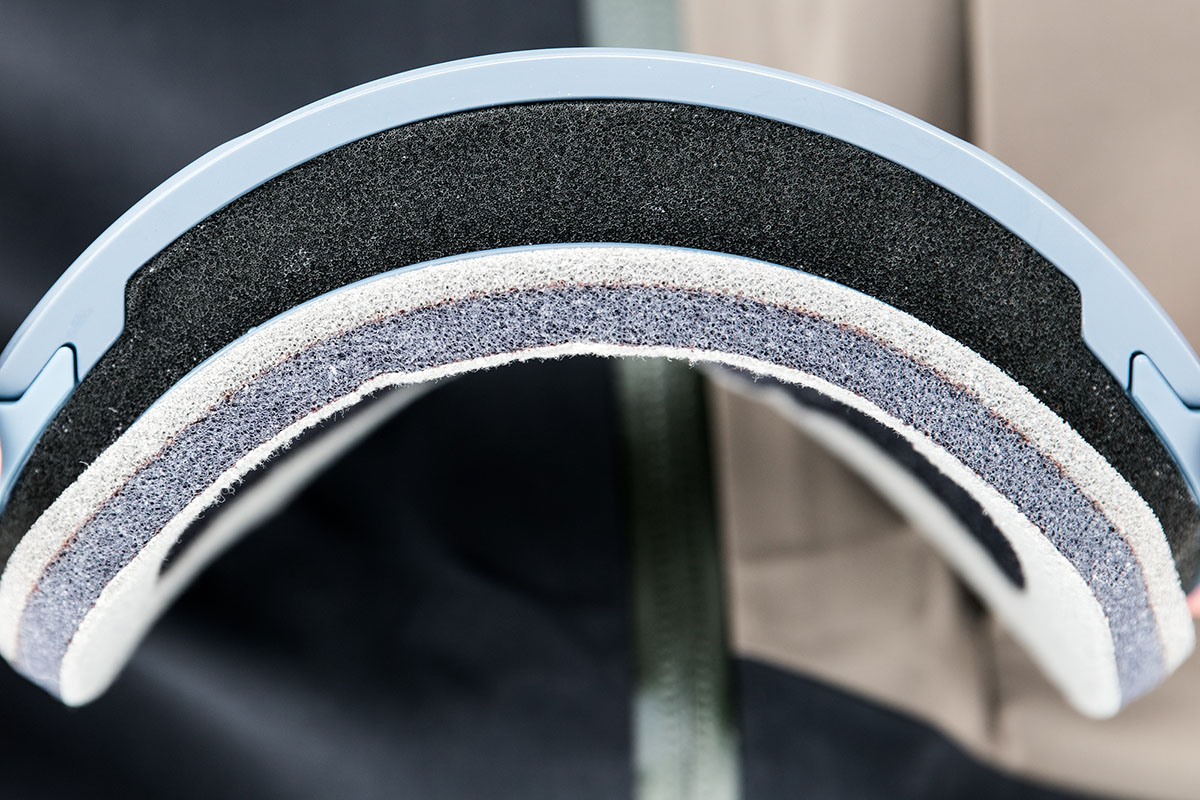 The only fit-related nitpick to call out is that the smaller frame didn't fit as seamlessly with my Smith Altus helmet as other models in Smith's line, including the Squad Mag and I/O Mag. Due to the slightly smaller shape, I had a little more skin exposed along the sides of my forehead, and the curved top to the frame meant that it didn't integrate as perfectly with the Altus' somewhat straight brim. The good news is that this doesn't lead to an obvious gaper gap, nor did I have issues with my head getting cold from wind. And worn with my Smith Level helmet, which includes a visor and has a bit better side-of-the-head coverage, the two paired perfectly.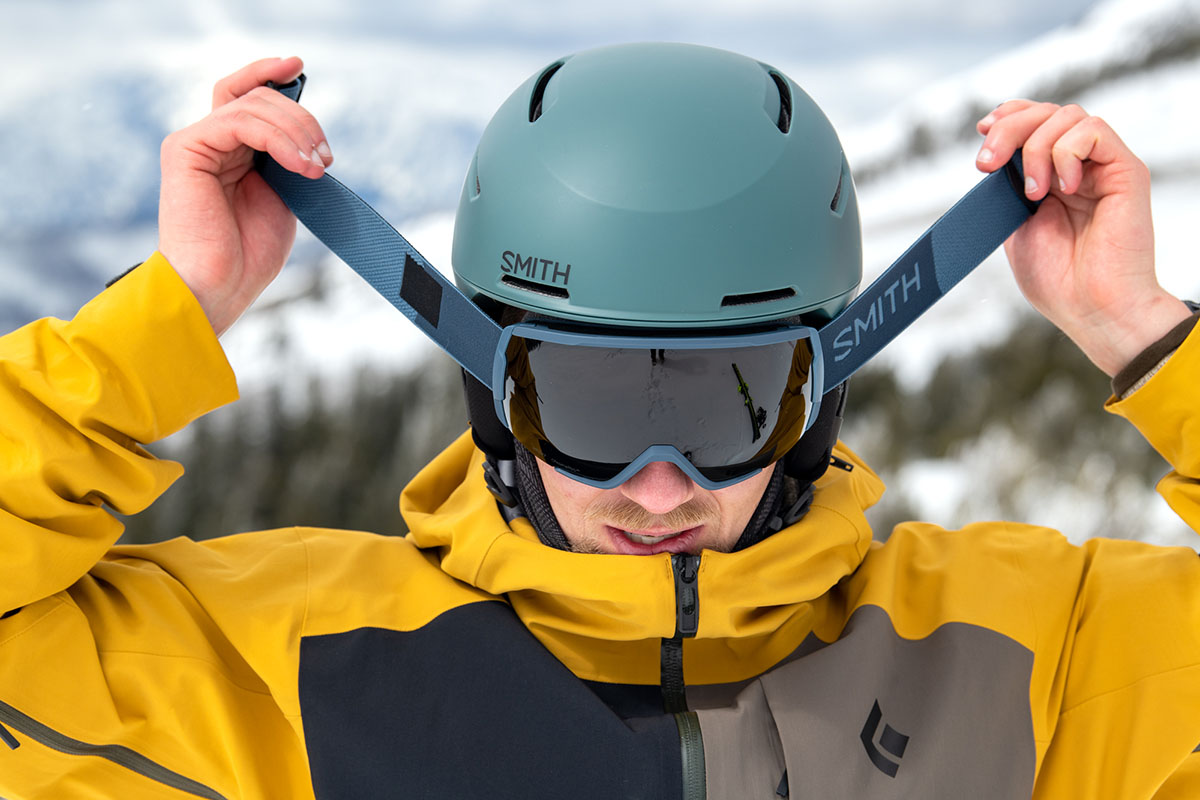 Build Quality and Durability
Despite coming in at about half the price of Smith's top-end models like the 4D Mag, it's clear they didn't compromise on quality with the Proxy. Everything from the ChromaPop lens to the frame and strap has that familiar solid feel, and you still get nice touches like the Fox-X treatment and excellent field of vision. Through a couple months of testing, there haven't been any hiccups, and the frame along the outer edge of the lens should help reduce the risk of chipping. Like all ski goggles, care is required to avoid scratches—I always store the Proxy in its included soft-sided bag—and I'll report back here if anything comes up as I continue wearing it into this upcoming winter.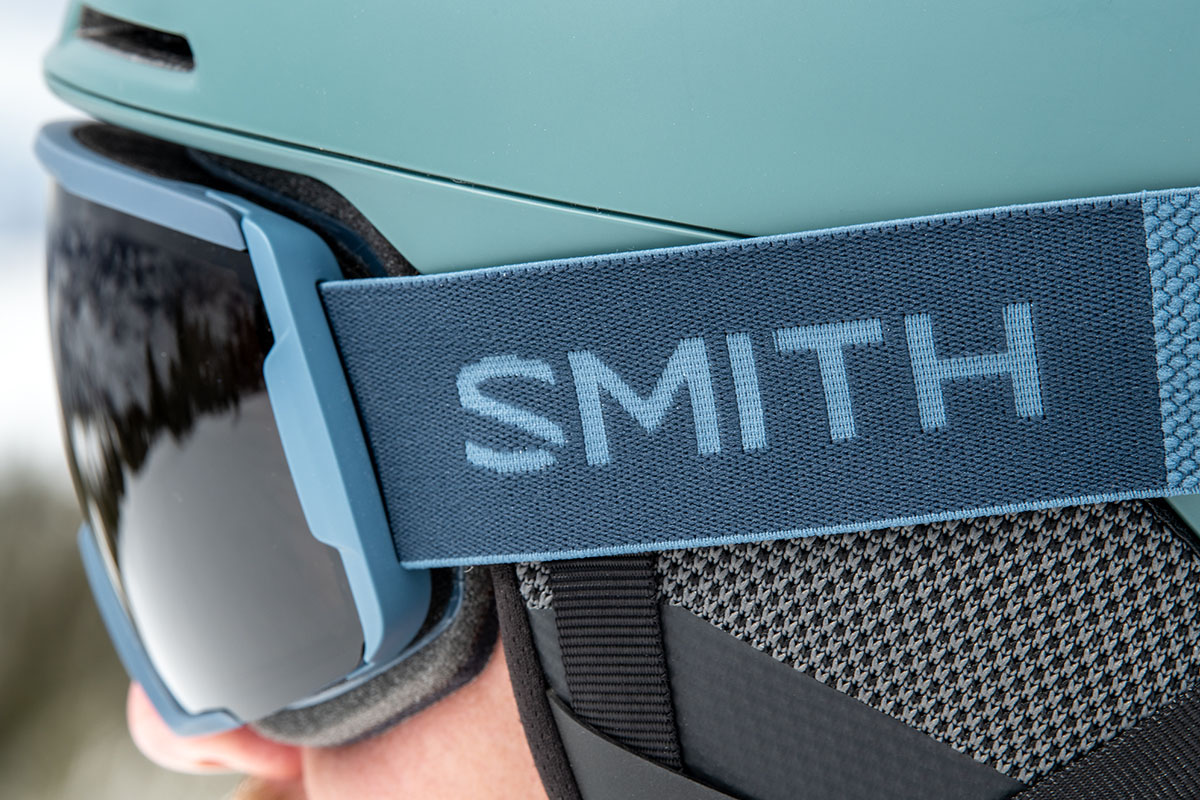 What We Like
The Proxy delivers top-notch optics and impressive field of vision at a budget-friendly $150 price.
Fog resistance is great thanks to a fairly complete venting design, moisture-wicking foam, and Smiths' Fog-X treatment to prevent moisture buildup.
Very comfortable even on long days with soft, three-layer foam and enough flex in the frame to mold nicely to your face. 
Smith didn't make any concessions in quality: everything from the ChromaPop lens to the frame and strap have a very solid and confidence-inspiring feel.

What We Don't
Only comes with one lens, and the lens-change system is fairly basic with a tear-away design that requires force and leaves smudges.
Slightly smaller frame left some skin exposed at the sides of my forehead when worn with Smith's Altus helmet, although it paired seamlessly with the more full-coverage Level.
Sun Black lens (12% VLT) was limiting during storms and when dipping into dense trees, and I'd recommend a more well-rounded option like the Storm Rose Flash for season-long use.


Comparison Table

The Competition
Smith's new-for-2022 Proxy fills a small gap in their ski goggle lineup by combining excellent optics, comfort, and field of view at a budget-friendly $150 price. For an additional $30 (or $50 if you opt for a photochromic lens), their Skyline is a non-framed alternative that's otherwise similar in overall design and performance. Like the Proxy, the Skyline boasts a medium frame, Smith's well-loved ChromaPop lens technology and Fox-X treatment, comfortable tripe-layer foam, and spherical shape (you also only get a single lens). However, we did experience some fogging issues with the Skyline, which makes it hard for us to justify the boost in cost (this could've been a one-off experience, however). Given the similarities between the two models, we'd save with the Proxy.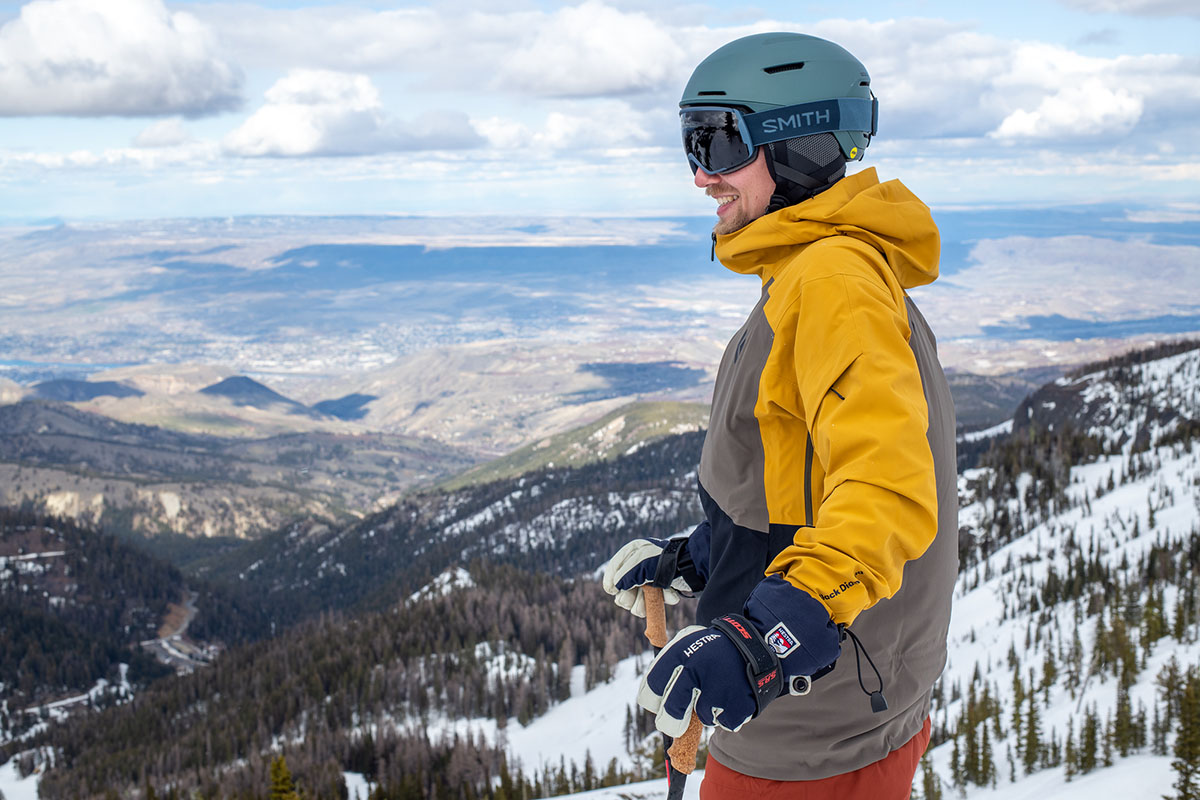 Stepping down in price, Smith's Squad is a classic choice in their collection at a wallet-friendly $120. However, unlike the Proxy, the Squad's budget intentions are pretty obvious: you get a step down in optics with the cylindrical lens, and comfort also comes up short with a two-layer foam build. The Squad does come with a quality ChromaPop lens, and it's a popular choice among snowboarders and park riders in particular thanks to its clean look, durable construction, and low price point. That said, we prefer the Proxy for its added comfort and improved field of view for only $30 more.
Outside of Smith's lineup, Oakley offers an intriguing competitor to the Proxy in their Fall Line XM. The Fall Line is similar in fit and optical quality to the Smith with a medium-sized frame and Oakley's premium Prizm lens technology, and both goggles come with just one lens and basic lens-change systems. The Oakley gets the edge in styling with its sleek, frameless design that looks great, although the cylindrical lens is a fairly noticeable step down in field of vision, especially at the lower corners and straight down (for more, read our in-depth Fall Line review here). In the end, despite the bold looks, we prefer the better-performing and slightly cheaper Smith.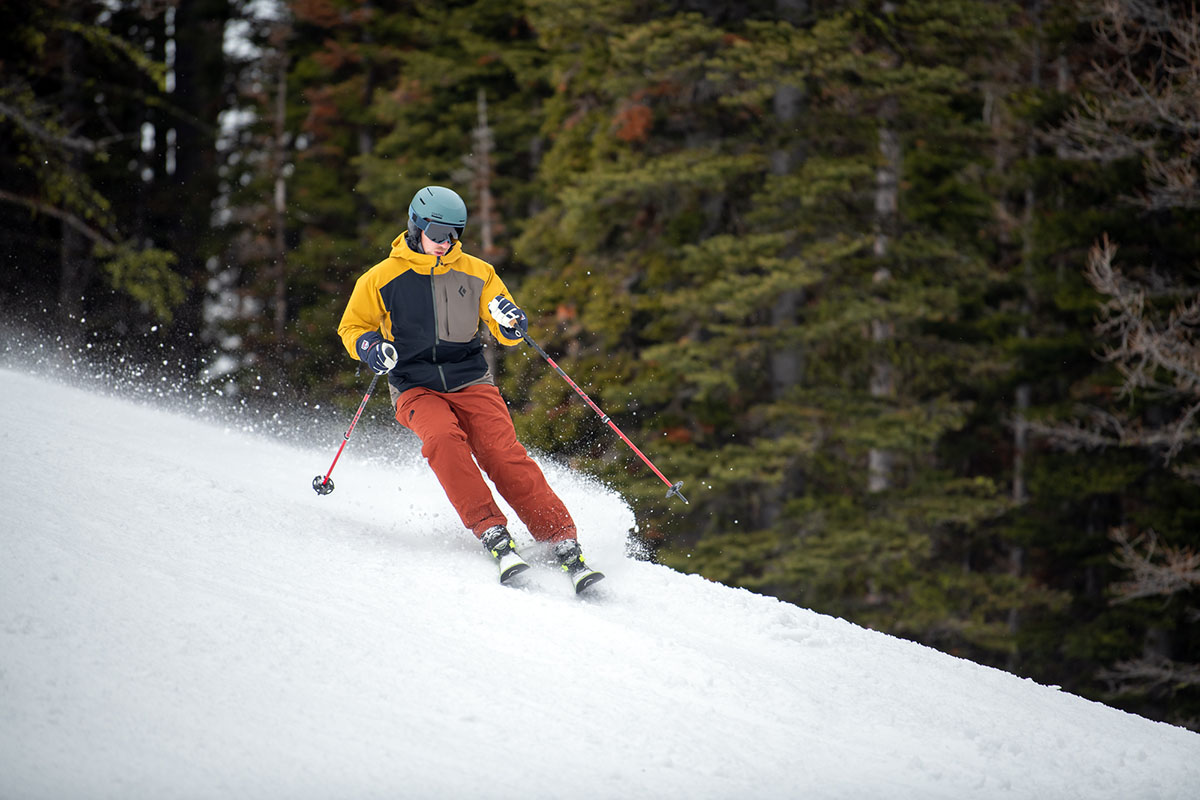 Giro is another brand that goes head-to-head with Smith in the ski goggle realm, and their closest alternative to the Proxy is the Balance. At $140, the Giro will save you $10 compared to the Proxy and offers a similar build with a single spherical lens, durable framed design, and medium fit. Both have solid fields of view as well, although we give the slight edge to Smith's ChromaPop in terms of clarity (the Giro uses Zeiss lenses). We've also found that the Smith does a better job preventing fog buildup. In the end, both are solid performers for season-long resort use, and the clincher for some may be available frame and lens color options, where the Smith gets the advantage with considerably more choices at the time of publishing.
If you're thinking about buying gear that we've reviewed on Switchback Travel, you can help support us in the process. Just click on any of the seller links above, and if you make a purchase, we receive a small percentage of the transaction. The cost of the product is the same to you but this helps us continue to test and write about outdoor gear. Thanks and we appreciate your support!
Depending on the seller, most products ship free in the United States on orders of $50 or more. International shipping availability and rates vary by seller. The pricing information on this page is updated hourly but we are not responsible for inaccuracies.
Learn More About Ski Gear