If we could, we'd nominate Brian and Sasha as the power couple of the year. This North Vancouver-based duo runs, skis, bikes, and climbs all over their Pacific Northwest backyard and documents it all with stunning photography. What's more, Brian and Sasha plan and execute unique and logistically complex international expeditions such as traveling through the heart of the Cordillera Blanca—by bike. Below, they share with us how they met, their favorite (and quintessentially Canadian) pieces of gear, and what they have in the works for future trips. To read more of their reviews and adventure stories, check out the links below the article.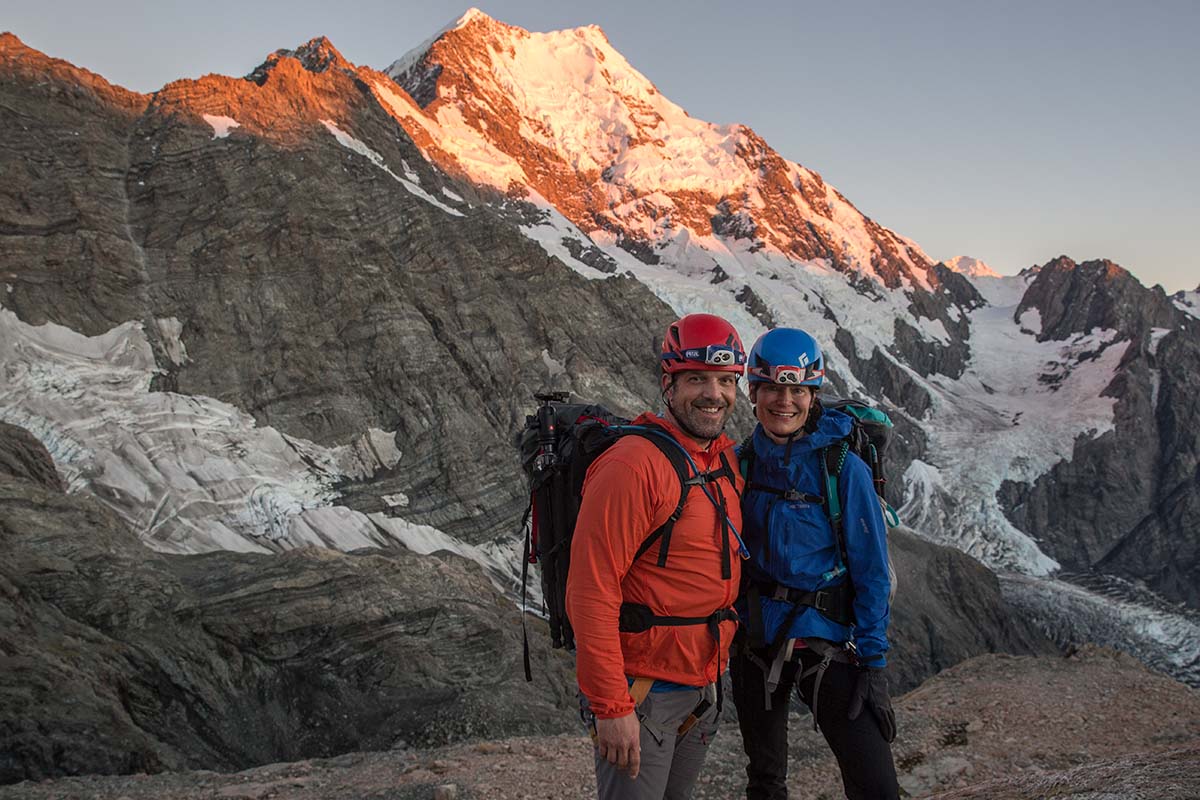 Where are you from? What is your other job?
Sasha: I was born and raised in the Vancouver area of beautiful British Columbia. I'm an audiologist, meaning that I specialize in hearing. I work at WorkSafeBC and try to prevent work-related hearing loss, and I also teach audiology to graduate students at the University of British Columbia.  
Brian: I grew up in very flat Southern Ontario just outside of the Windsor/Detroit area. I left there when I was 21 to move to British Columbia, drawn by the rainforest and mountains, and have been here ever since. On top of being an outdoor/adventure photographer, I've worked for the last 18 years with WorkSafeBC (where Sasha and I met!). I assist injured workers in their rehabilitation and return to the work force.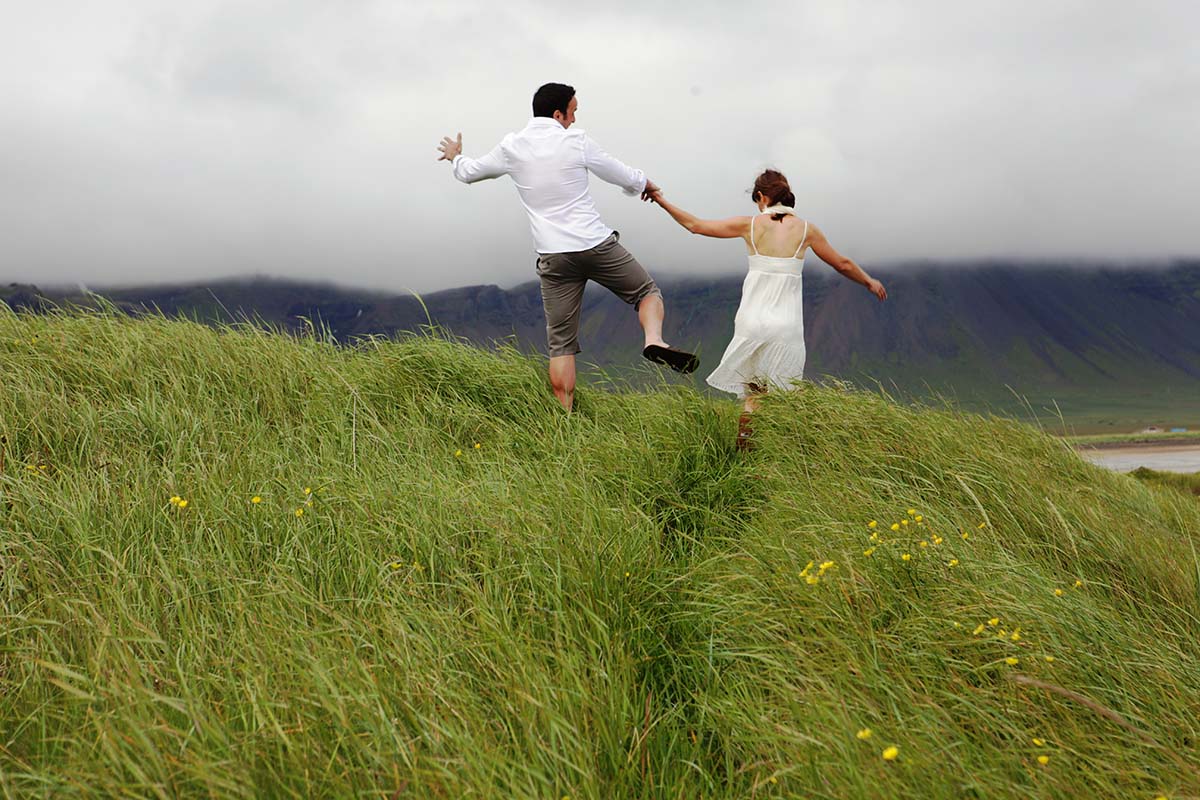 How did you get started in the outdoors?
Sasha: I'm lucky to have had outdoorsy parents, so I came by my current lifestyle quite naturally. I grew up playing in the forest, and my parents dragged me into the mountains every weekend. Every year, we'd spend two weeks camping and hiking in the Canadian Rockies and another two weeks in Oregon, mainly in Bend (long before it was popular).
Brian: I took a vacation to British Columbia to visit my father when I was around 19 years old. It was fall and I went for a hike to Mt. Finlayson on Vancouver Island. Everything was so green and vibrant—I just fell in love with it. I moved to BC permanently a couple of years later, initially to Victoria on Vancouver Island. I immediately started hiking and trail running.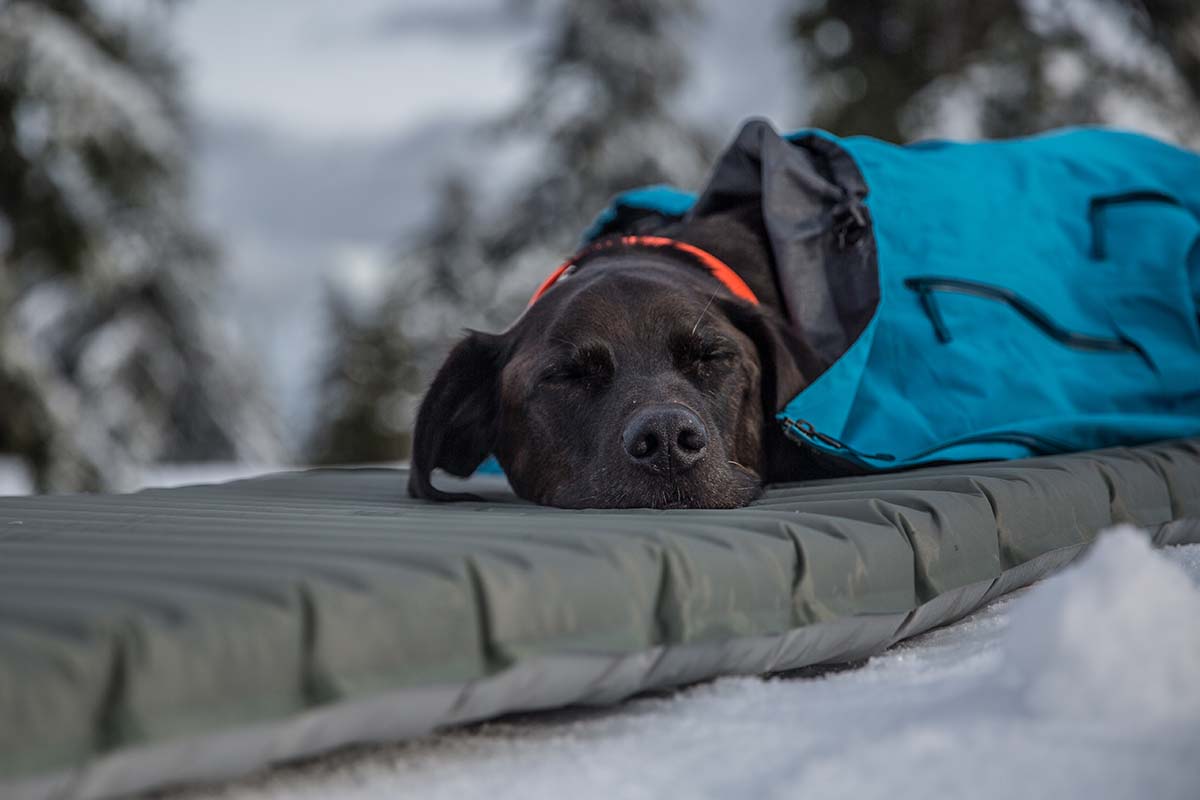 What are your activities of choice?
Sasha: Too many! I am a trail runner at heart. I love that I can go further and faster into the alpine and other beautiful areas if I run rather than hike. In the last few years, we've started rock climbing and I've taken to it in a way that surprises me. I had always thought that I would find it too slow and methodical, but it is for those reasons that I absolutely love it. If I had to rank my favourites, it'd be: 1) trail running, 2) rock climbing or cycling (I can't decide!), 3) fastpacking/ backpacking/hiking, and 4) skiing.
Brian: There are two seasons in a year: biking and skiing. That said, I love anything if it's in the mountains.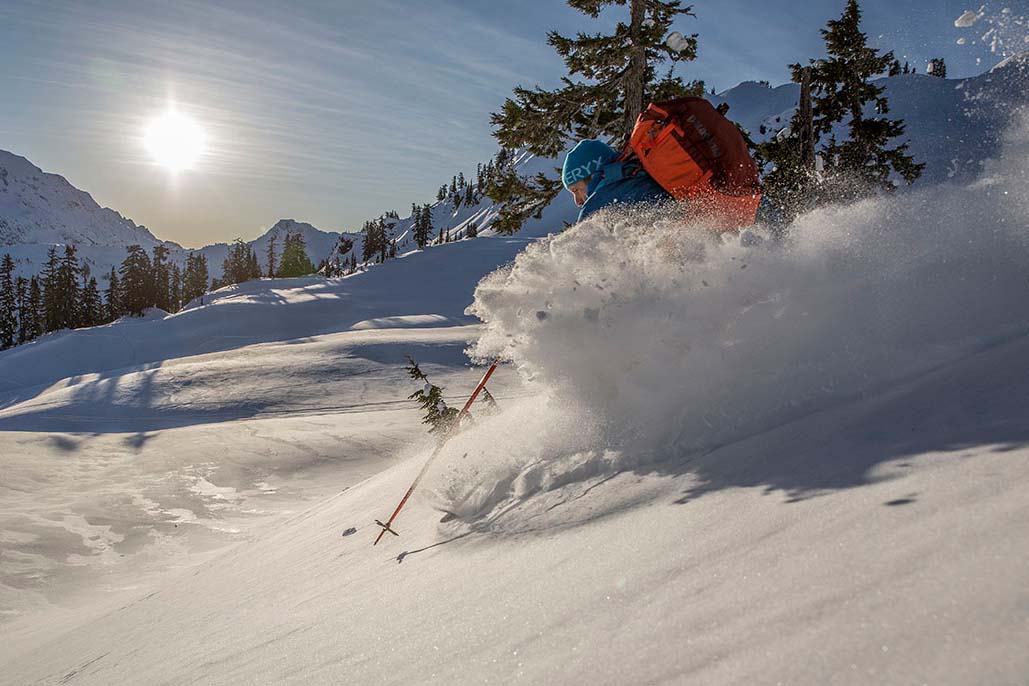 Tell us about one of your most memorable adventures. 
Sasha: Oooh, so many! We did a 3-day running trip in Iceland that was pretty amazing. However, I think our 9 days in the Cordillera Huayhuash would have to take the prize. 
Brian: I think our recent trip to Peru was an incredible experience for me both culturally and because of the sheer size of the mountains. The Cordillera Huayhuash circuit was definitely one of the most stunning places I've been to date. Running the Alta Via 1 hut-to-hut in the Italian Dolomites was pretty epic as well.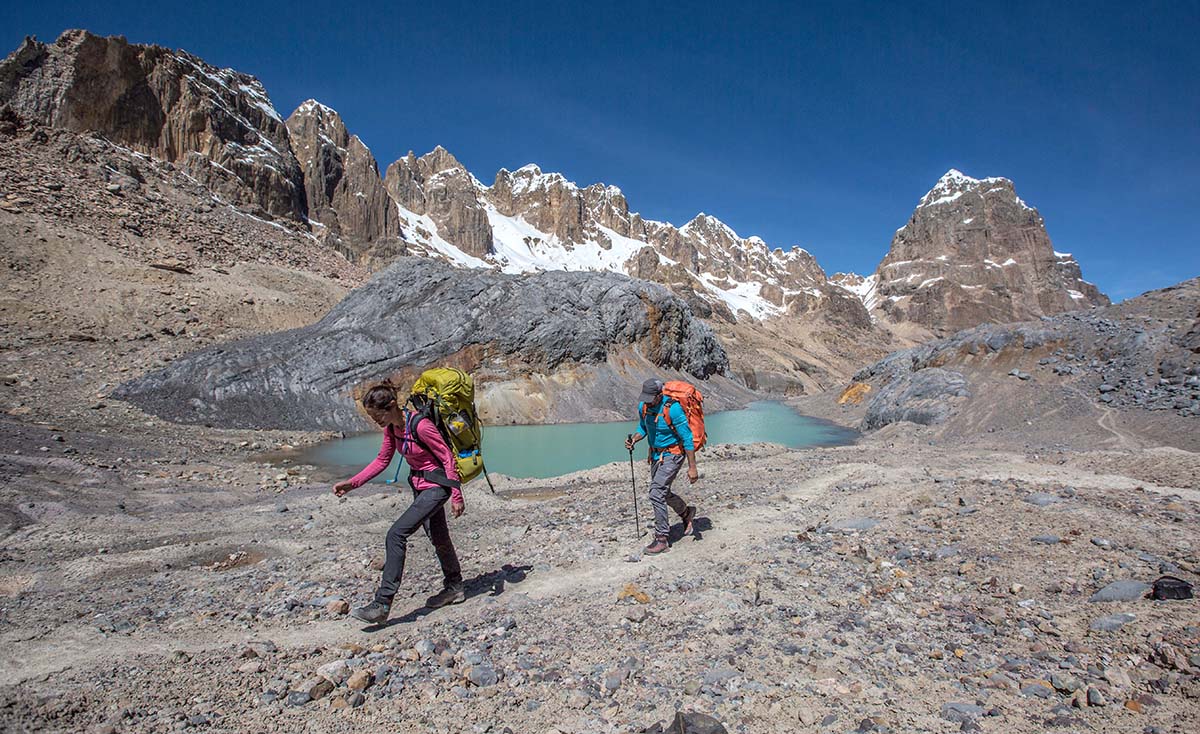 What is one of your all-time favorite pieces of gear?
Sasha: Excluding big pieces of gear such as bikes, I'd have to say that right now I am loving my Arc'teryx Firebee jacket. It is so warm and cozy. 
Brian: Oh geez. My Arc'teryx Alpha SV is a go-to piece but I also love my Patagonia Nano Puff pants.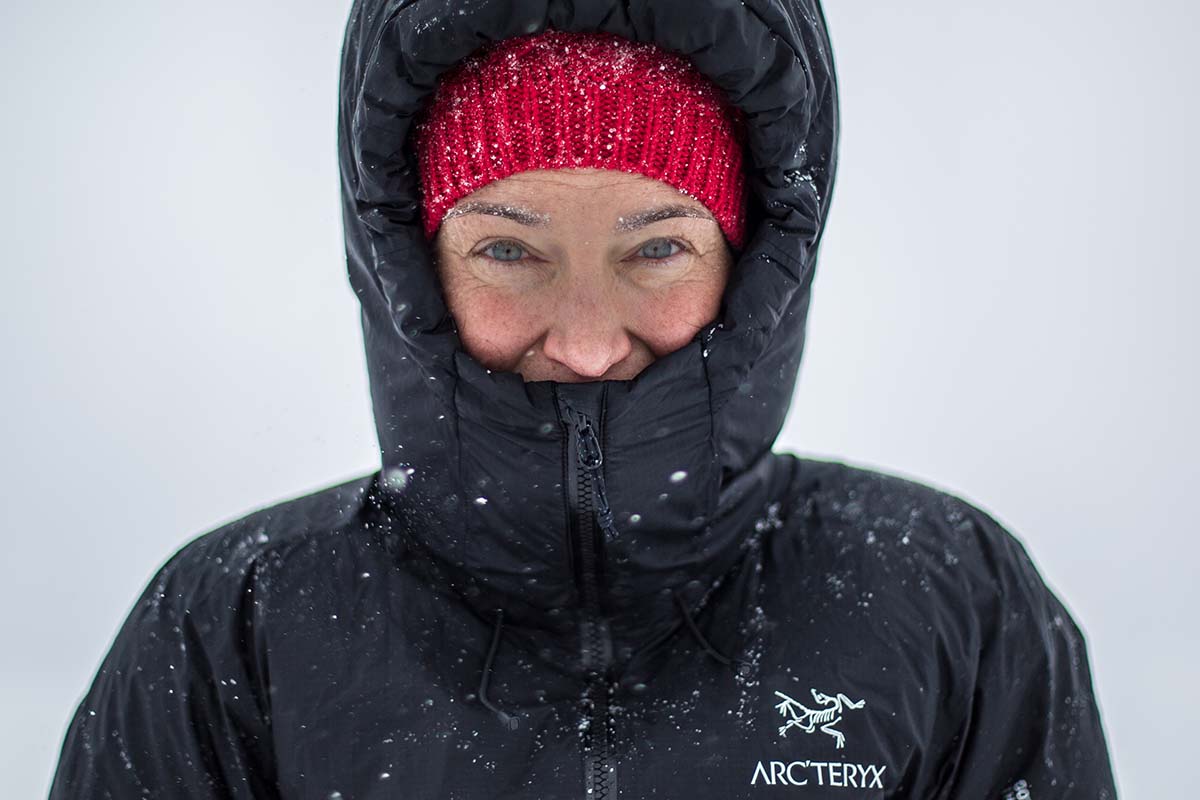 What does your next dream trip look like?
Sasha: Dream trip, or real trip? Not that they are really that different! Our next planned trip is a road trip to Colorado, perhaps with a sprinkling of Montana and Utah thrown in. We'll load our Delica van with bikes (perhaps both mountain and gravel) and bikepacking gear, hiking/running equipment, and climbing gear.
Brian: We've grown to love bikepacking over the last few years. I'd love to take on a multi-week, self-supported bikepacking endeavour, maybe in Bolivia, Peru, or Georgia.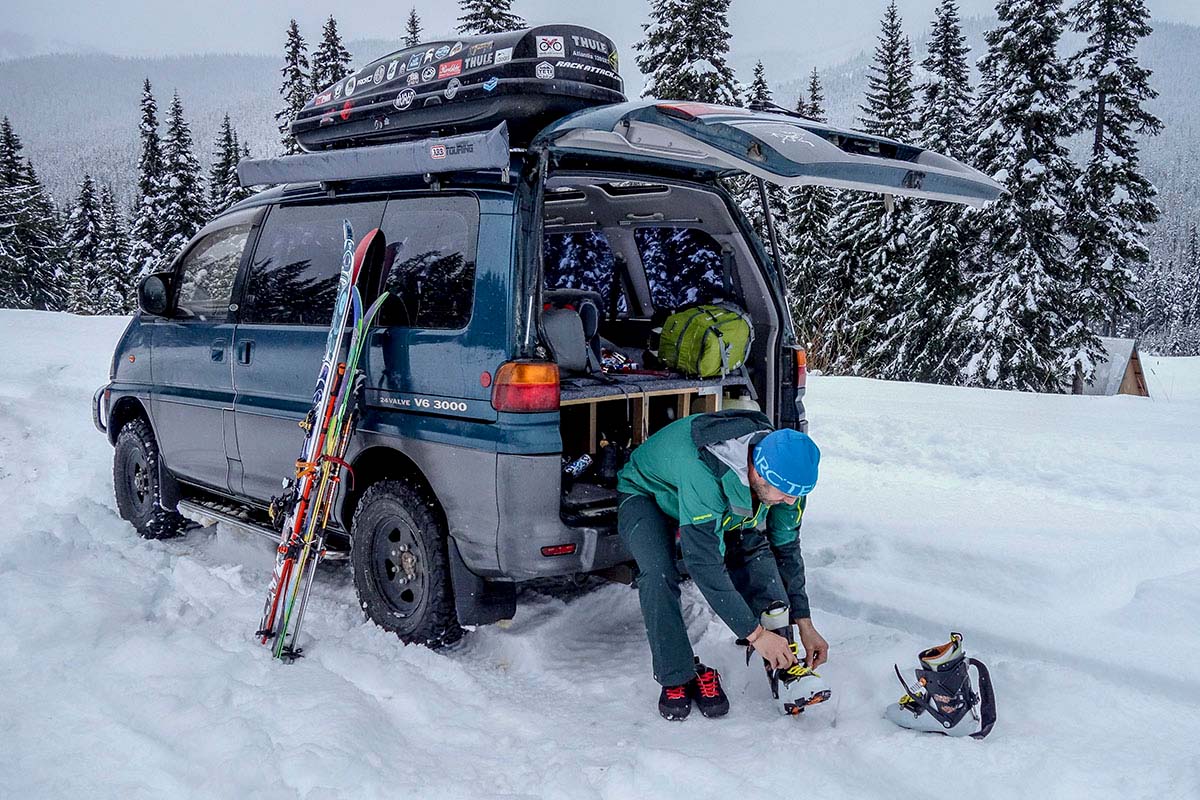 Do you have any projects you would like to share? Where can we follow and learn more about you?
You can check out Brian's photography (most often of Sasha) via his website, Instagram, and Facebook pages.
Read More From Brian and Sasha